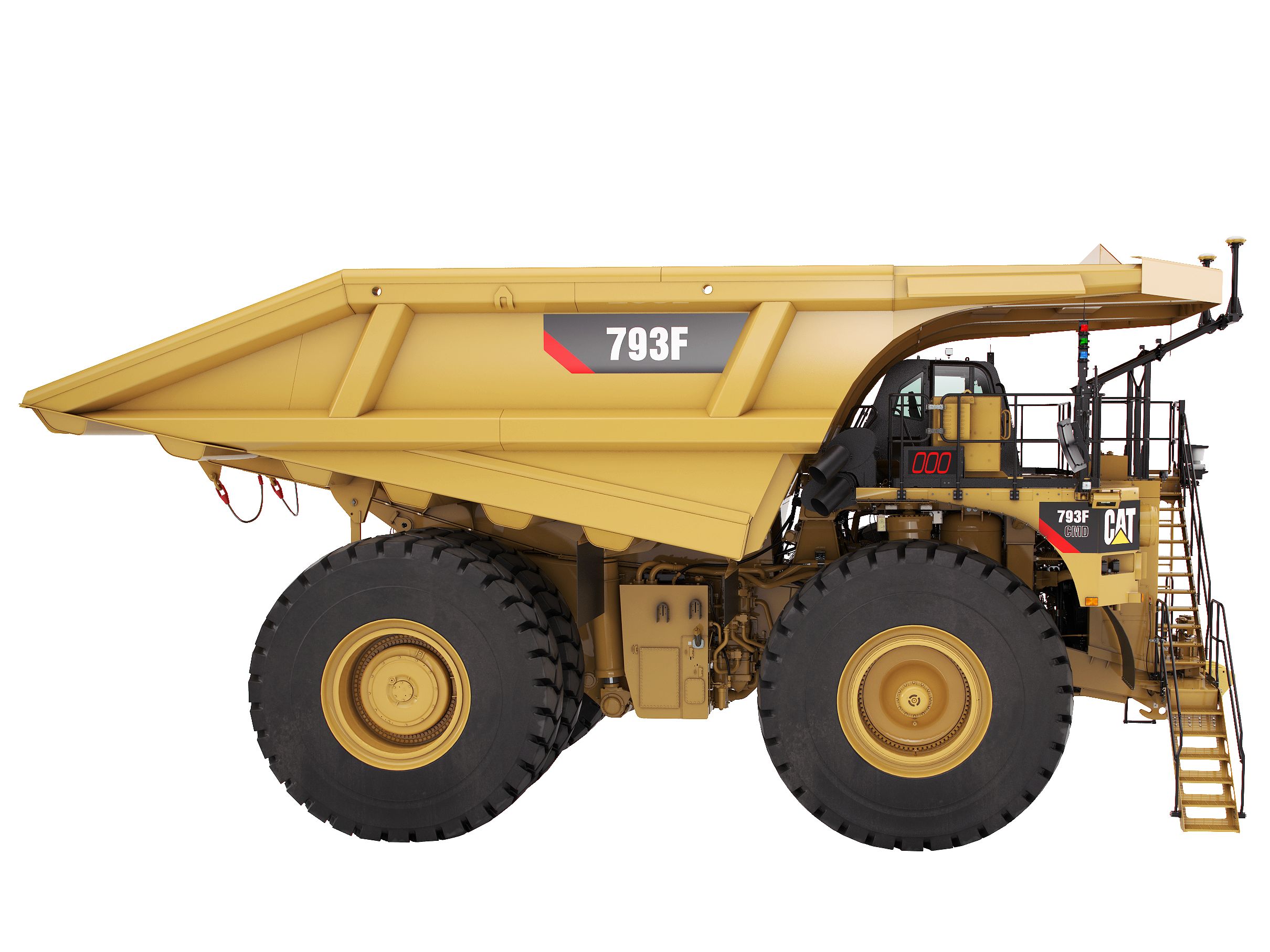 A trial of autonomous trucks is currently underway at Jimblebar iron ore mine 40 kilometres east of Newman in the Pilbara region of Western Australia to test the technology used to safely and efficiently haul iron ore. Six autonomous Caterpillar 793F trucks are being used in the trial, which commenced on 1 August 2013.
From mid-2014, the trial of autonomous trucks will be expanded to include a second circuit at Jimblebar. An additional six trucks will operate at the neighbouring Wheelarra 4 pits and will enable dumping of ore by autonomous trucks into the newly tied-in Wheelarra crusher.
BHP Billiton is committed to pursuing mature and proven technology options that demonstrate value to the business. The use of autonomous haul trucks has the potential to introduce safety benefits by removing people from potentially hazardous environments; increasing the predictability and productivity of haulage operations, providing new employment and training opportunities for our people and reducing the labour intensity of future mining operations.
The purpose of the trial is to define and test the roles, processes and technology required to safely operate autonomous trucks in a production environment, and to understand the production benefits and safety implications of using the trucks. Depending on the success of the trial, the benefits of expanding the use of autonomous haul trucks may be investigated.
Source: BHP Billiton 23/3/2014
Autonomous Caterpillar 793F Trucks
Specifications for Cat autonomous trucks are not currently available. In order to get information on the autonomous truck offering read Command Capability Set of CAT® MINESTAR™ SYSTEM
Command
AUTONOMOUS SOLUTIONS FOR DRILLING, HAULING, DOZING, LONGWALL AND UNDERGROUND
Working with other Cat® MineStar™ System capability sets, Command brings together the technologies needed for fully-integrated operation of autonomous, semi-autonomous and remotely-controlled mining systems. Command is proven to work seamlessly with and around all mine site activities, equipment and personnel, helping you work safely and productively in a wider range of challenging environments.
Varying Levels of Operator Control
Taking advantage of proven systems and technologies, as well as significant advances in remote sensing and guidance, Command delivers a range of equipment systems that require varying levels of operator involvement.
Remote control
 technology requires human operators for most machine functions, but removes the operators from the equipment itself. These systems enable operators to works from a safe location that may be well away from the physical job site.
Semi-autonomous systems allow operators to work from a remote location while automating significant portions of the work cycle, relieving operators of some of the most tedious or demanding tasks.
Autonomous solutions entirely eliminate the need for human machine operators.  The machines are directed by a control system that tells them where to go and what to do, but their on-board intelligence systems "decide" on their own how to navigate to the prescribed work area and accomplish the assigned tasks.  Caterpillar will be releasing autonomous products in the coming months, including Command for hauling and Command for drilling.
All these solutions result in safer overall mine sites, with reduced human presence on the site itself. Plus, operations have the potential to be more efficient and productive, with less chance for operator injury or error.
A remote control solution, Command for dozing is available for Cat® D10T and D11T Track-Type Tractors. It enables operation of the machine in a safe location away from hazardous conditions.
Command for hauling is a groundbreaking autonomous hauling solution. Integrated into Cat® MineStar System, it uses sophisticated on-board and off-board guidance technologies to put Cat autonomous haul trucks to work on your site—and enable them to function safely and productively around other mining equipment, vehicles and personnel.
Command for longwall delivers advanced automation and remote operation capabilities that allow operators to work efficiently from a safe location away from the face.
Command for underground automates the tramming and dumping functions for underground load-haul-dump machines, enhancing operator safety and optimizing production.
Caterpillar 793F truck
When designing its mining trucks, Caterpillar has three key objectives: safety, service and performance. The 793F delivers all three. From enhanced safety features like ground level service and 600-mm-wide / 24-in-wide stairways, to the increased performance and improved fuel efficiency delivered by the Tier 2 compliant C175-16, the 793F delivers more. And it's available in a wide variety of configurations to meet the needs of any mine site.
Jimblebar Iron Ore Mine, Pilbara region Australia
BHP Billiton 23 April 2014 celebrated the official opening of its new Jimblebar iron ore mine 40 kilometres east of Newman in the Pilbara region of Western Australia.
BHP Billiton President Iron Ore Jimmy Wilson, was joined by the Premier of Western Australia, the Hon. Colin Barnett, and joint venture participants ITOCHU Corporation (ITOCHU) and Mitsui & Co., Ltd (Mitsui) to open the US$3.2 billion (BHP Billiton share) Jimblebar mine.
Jimblebar delivered first production in the quarter ending September 2013 and is expected to deliver phase one capacity of 35 million tonnes per annum (mtpa) by the end of the 2015 financial year.  Together with the installation of four mobile crushers, this will increase total Western Australia Iron Ore (WAIO) supply chain capacity to in excess of 220 mtpa (100 per cent basis).
 Longer term, a low cost option to expand Jimblebar to 55 mtpa and the broader debottlenecking of the supply chain is expected to underpin capital efficient growth in WAIO capacity to approximately 260 mtpa to 270 mtpa (100 per cent basis).
 BHP Billiton Iron Ore President, Jimmy Wilson, said extensive planning and research went into designing Jimblebar's mining operation, with productivity measures and technology central to the design plan.
"Mobile crib rooms and fuelling stations have been positioned closer to the mine pits so our trucks and equipment spend more time moving earth and less time travelling or parked out of action," he said.
"Our pursuit of productivity gains and operational excellence is delivering significant value at Western Australia Iron Ore. The business is now well positioned to deliver high margin volume growth at a substantially lower cost.
Mr Wilson acknowledged the positive relationships between employees, Indigenous land owners and joint venture participants ITOCHU and Mitsui that have been crucial to the success of the Western Australian business.
"The agreement we have with the traditional owners will build on our existing relationship and will ensure that the Nyiyaparli people can share in the benefits of the new mine.
"Over the past two years alone, we have invested over A$1.3 billion in the Western Australian community, including community projects, town servicing infrastructure, training opportunities and regional development activities and accommodation."
Source: Mining Cat